Various options for dosing with a filling machine
How can you ensure that your filled bags contain the right quantities? Not too much and certainly not too little? We have made a list of the various options for weighing and dosing your product in a filling machine.
Net weight bagging machine
If you choose to weigh the net product, it will be unloaded into a weighing hopper, weighed and dropped into the bag. Weighing using this method is as accurate as if you were weighing directly in the bag.
The main advantage is that a net weight bagging machine is much faster, because while the bag is being switched at the bottom of the filling machine, the net weight bagging machine is being refilled with the correct weight.
Gross weight bagging machine
A gross weight bagger weighs your product directly into the bag without any intermediate weighers. This is the best option for rather sticky products, such as cocoa powder, or if working at low speeds. It avoids leaving leftovers in the weight bagging machine and guarantees that your net weight is correct. A gross weight bagging machine is also a good solution if there is not enough height to install an extra net weight bagging machine.
You can also use a gross weight bagging machine in combination with a vertical screw to ensure fast and accurate dosing.
Correct dosing
You can ensure correct weighing and minimal waste in your filling machine by choosing the right dosage type for your product. There are roughly 6 types:
Horizontal screw or double screw dosing: mainly interesting for powders.
The vertical screw: if your product needs to be compacted before filling, to prevent dust formation.
Gravitational valve dosing: particularly interesting for fast moving products such as pellets or granulates. Perfect for high speeds.
Belt dosing: flakes or textured products are often difficult to dose with valve dosing as they can get stuck. These products can be weighed using a dosing belt.
Vibratory feed dosing: especially for products that stick easily, such as frozen vegetables. A vibratory feeder allows you to dose extremely accurately. It is also easy to clean, which is interesting for food products.
Turbine dosing: especially for flour, flour products or starch. Compared to a dosing screw, a turbine leaves less product behind.
We can combine almost any type of dosing with all types of bagging systems and bag types, from open-mouth bags to valve bags.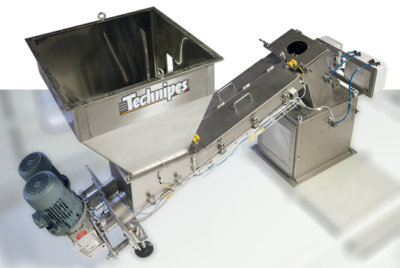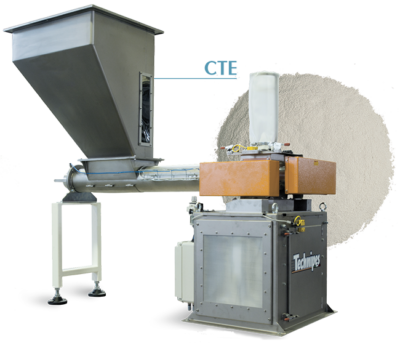 Volumetric dosing
Products sold in litres, for example potting soil, can be dosed according to volume.  Sophisticated belt dosing is usually used for this purpose.
Which weigher should you choose for your filling machine?
Are you looking for the right way to weigh your product? There are several factors to take into account:
Type of product;
Desired speed;
Installation height;
Other specific wishes or previous experiences.
We will, of course, discuss the options with you to find the best option. Contact us for more information or take our simulation test now!